CY Plastics excels at short-run and mid-volume manufacturing of custom plastic parts at our ISO9001:2015 facility near Rochester, NY. We produce high-quality injection molded and blow molded components for industrial, medical and commercial products.
We know our materials and have extensive experience molding virtually all commodity and engineered resins.

We deliver exceptional value in complex mold creation, combining decade-long offshore tooling partnerships with in-house mold design, mold maintenance and plastic part molding.

With comprehensive secondary operations and services, we move your ideas from concept to complete finished product.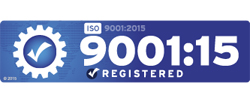 "I only wish all my suppliers
were like CY Plastics."
– Purchasing manager, Commercial products manufacturer