Honeoye, the Finger Lakes, and the greater Rochester area
CY Plastics has been making custom plastics parts in Honeoye, NY, for more than 30 years, Here's why we think this is a great location for our manufacturing business.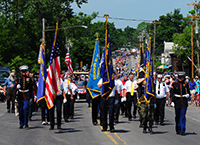 Honeoye
Honeoye (pronounced HONEY-oy) is a hamlet on the north shore of beautiful Honeoye Lake, a popular recreation destination for Rochester-area residents. We enjoy our parks, nature preserve, hiking and snowmobiling trails, boating, fishing, and community festivals. The small-town atmosphere and the area's natural beauty are two of the reasons that many of our employees choose to live and work here.
Honeoye also has an impressive workforce of people with experience and training in manufacturing. We enjoy easy access to Rochester and Canandaigua, and benefit from the Ontario fiber-optic ring for high-speed data communications.
Our management is active on the Honeoye Chamber of Commerce Economic Development Task Force.
For Honeoye history and visitor information, visit the Honeoye Lake area Chamber of Commerce.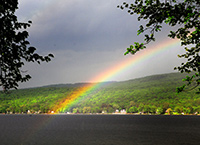 Ontario County and the Finger Lakes
Ontario County is an affordable region in which to live and work, with excellent resources for manufacturing businesses. Our workforce is recognized as one of the most productive in the nation, and labor costs are often below those in adjoining metropolitan centers.
CY Plastics is active on the Ontario County Industrial Development Agency. The organization provides funding and resources for skilled workforce development, loans for business expansion, employee training programs and more.
To learn more visit the Ontario County Development website.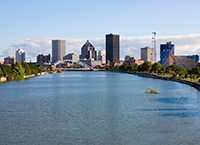 Rochester
The greater Rochester area is home to more than 1 million people and a robust business community that has capitalized on our highly educated workforce, research centers of excellence, and industry expertise. The manufacturing sector represents 11% of the local workforce, with more than 1,500 manufacturers employing nearly 66,000 people, primarily in high-tech precision sectors.
We benefit from leading educational institutions with a strong technology focus, including the University of Rochester, Rochester Institute of Technology and Monroe Community College. CY Plastics is 40 minutes from the Rochester airport and 30 minutes from downtown.
To find out why Rochester ranks among the top knowledge-based economic regions of the world, visit Greater Rochester Enterprise.
Learn More
site photography by Dan Nolan of Honeoye, NY