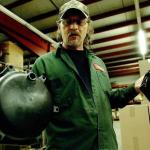 4.7.2008 | When the new bridge over the Mississippi River between the twin cities of Minneapolis and St. Paul reopens, a local company can say it played a role in its construction. That newer, larger and hopefully safer span… is taking shape in part thanks to 10,000 plastic components produced by CY Plastics Works Inc. in Honeoye.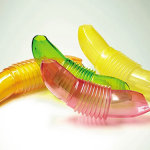 1.6.2007 | CY Plastics' work was featured in Packaging Digest. CY Plastics helped an award-winning designer arrive at the right material, design and finishing choices and quickly began molding transparent containers from Styrolux(R) 684 styrene butadiene copolymer in clear,  blue, green and orange.
11.6.2006 | Former IDEX Corp. executive Andrew Molodetz has purchased molder and mold maker CY Tool Co. from founder Charles Yacuzzo, and now is running the firm as CY Plastics Works. The deal, completed July 13 for an undisclosed amount, continues the business in Honeoye, with the same employees.