Michael Czora joins CY Plastics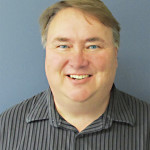 10.16.2015 | Michael Czora has joined CY Plastics as director of manufacturing. He has more than 30 years of experience in manufacturing technical products, including six years as co-owner and vice president of Spectracom Corp and four years as co-owner and chief operating officer of Hydroacoustics, Inc. He was most recently director of operations at Blue Ocean Medical Products.
Mike began his career at Harris RF communications, where he led new product design for manufacturing (DFM) and pre-production builds, created new production areas and manufacturing processes, and rose to the role of senior manufacturing engineer. He has additional experience as manufacturing manager and electronics division manager with Digital Radio Technology and Star Headlight and Lantern Company.